About The Event
Ensure Compliance and Avoid Lawsuits with This Expert Training Bundle.
The Courses Included:
Curbing FMLA Abuse: How to Manage Manipulative Employees
Reasonable Accommodations and the Interactive Process Under ADA
Record Retention and Destruction Compliance: Avoid Fines and Penalties
Employee Handbook Updates for 2018: Policy Drafting and Enforcement Tips for Staying Out of Legal Trouble
How to Terminate Volatile and Dangerous Employees and Reduce Workplace Violence!
Learning Objectives
What types off leave are most likely to be abused and why.
How to uses medical certifications to combat abuse.
"Red flags" that suggest an employee might to be abusing leave.
Conducting the proper investigation into potential abuse.
Avoiding retaliation claims when terminating after FMLA leave.
Documentation "dos" and "don'ts" when disciplining or terminating employees for excessive or fraudulent leave.
An employer's obligation to engage in the interactive process
Find out when it's safe to not engage in the interactive process
Understand the steps to follow when engaging in the interactive process
Learn how to deal with uncooperative employees who try to delay or derail the interactive process
See for how long you must continue the interactive process
Controlling the creation, growth and accessibility of company records
Reducing operating and storage costs
Improving efficiency and productivity, as well as office appearance
Guidelines for Policy Development
Tips for Providing Handbook Rules and for Legal Compliance with the FLSA: What You Need to Know
Recent Case Law on Whether Telecommuting is a Reasonable Accommodation under the ADAAA
Understanding Your Drug-Free Policy in Light of State Medicinal Marijuana Laws
Paid Parental Leave Laws
Does your FMLA Policy include the important protections it needs to?
Does your ADA Accommodation Policy include Reasonable Accommodations for Pregnant Employees?
Learn how employees should be terminated with dignity respect and within regulations
Learn how to mitigate wrongful termination allegations before they happen
Create a termination checklist that will reduce your risk when making a decision to terminate
Gain knowledge of the EEOC regulations and guidelines to prevent allegations of discrimination or wrongful termination
Create a policy that will assist managers in terminating employees without fear of retribution from the regulatory agencies and employees
And a lot more..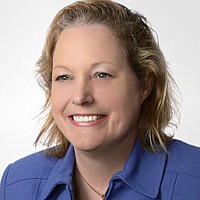 Susan Fahey Desmond is a principal in the New Orleans office of Jackson Lewis P.C. Jackson Lewis is a labor and employment law boutique firm with offices in over 54 cities across the country. In addition to being a frequent speaker and author, Ms. Desmond is listed in Best Lawyers in America and has been named by Chambers USA as one of America's leading business lawyers. The National Association of Professional Women recently named her as a VIP Woman of the Year.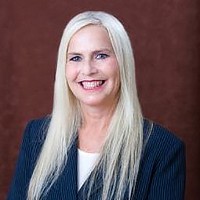 Melissa Fleischer, Esq., is a sought-after employment law attorney and HR advisor, having utilized her 20 years of law practice experience specializing in employment discrimination litigation to form HR Learning Center LLC, an HR consulting firm that specializes in providing workplace solutions to employers on a wide range of legal and human resource management issues. Ms. Fleischer provides preventative counseling and proactive training on a wide-range of employment law issues to help employers achieve legal compliance and reduce litigation costs, Ms. Fleischer is a management-side employment attorney and is nationally recognized as an expert in her field. Ms. Fleischer has successfully represented numerous clients in employment discrimination litigation as well as providing preventive counseling and training on workplace issues. Ms Fleischer was previously associated with Epstein Becker & Green in NYC.
Through HR Learning Center, Ms. Fleischer provides on-site training seminars and on-line training webinars and consulting on a wide range of workplace and human resource issues including sexual harassment, disabilities, diversity, discrimination, workplace violence, employee use of social media, job descriptions, employee handbooks, workplace investigations, FLSA misclassification and independent contractor status, information privacy and security, and HR records management. She also offers compliance training on the major employment laws, including Title VII of the Civil Rights Act of 1964, the Family and Medical Leave Act, Americans with Disabilities Act, Fair Labor Standards Act, including exempt and non-exempt worker classifications and the National Labor Relations Act. She presents seminars, leads webinars and workshops, and is a frequent lecturer on these and other HR management and legal topics.
Ms. Fleischer served as a chapter editor for the Family and Medical Leave Act Treatise, published by the Bureau of National Affairs. She also served as an Editor for HRExpert, an on-line legal resource for attorneys and HR Professionals. Ms. Fleischer is an adjunct faculty member with the Professional Development Center at SUNY/Westchester Community College in Valhalla, New York. She is a member of the Society for Human Resource Management (SHRM). Ms. Fleischer earned her J.D. degree from The George Washington University Law School in Washington, D.C., and her B.A., cum laude, from New York University.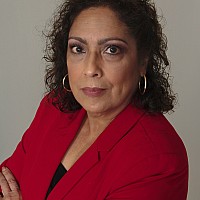 Margie Faulk, PHR, SHRM-CP is a senior level human resources professional with over 14 years of HR management and compliance experience. A former Compliance Officer for Federal Defense Contracting Industry, Margie has worked as an HR and Compliance advisor for major corporations and small businesses in the small, large, private, public and Non-profit sectors. Margie is bilingual (Spanish) fluent and Bi-cultural.
Margie's focus is on multi-state, national, state and local workplace compliance. Additionally, Margie is working on International compliance initiatives globally which includes workplace compliance in other countries like the UK, Canada, France, Brazil, China, Africa, Mexico and India, just to name a few.
Margie has created and presented seminars/webinars for many compliance institutes. These national training providers, offer compliance training to professionals, business owners and companies interested in having their company compliant with workplace and industry regulations.
Margie holds professional human resources certification (PHR) from the HR Certification Institution (HRCI) and SHRM-CP certification from Society for Human Resources Management. Margie has completed the Certified Compliance and Ethics Professional training and is a member of the Society of Corporate Compliance & Ethics (SCCE).

All Access Membership
Let's get unlimited with compliance Prime All Access Membership Plans and Access Hundreds of Courses Each Year.


Why You Should Subscribe?
Unlimited Live and On-Demand Courses
Attend any of our live webinars, more than 100 every year and all previously recorded webinars in On-Demand format related to HR, Payroll, Affordable Housing, Construction Law Management, Microsoft Office and Performance Management Office.
Access Everywhere
Access any Live and On-Demand webinar from your computer, or mobile device.
Unlimited SHRM and HRCI Credits
All our HR related programs are pre-approved for HRCI and SHRM credits, for which you don't have to pay anything.
Free Access to Course Materials
Each program comes with Additional Course Materials, which you can download and read anytime
Group Discounts
If you have a group, we offer good discounts on group membership. Please contact us at help@complianceprime.com or call 888-527-3477 or chat with us.