About The Event
You've made your decision about whom to hire. You've gotten them excited about their new job. You're excited about what they can bring to your team. Now what?

If you're like most good organizations, you're doing something more. The Aberdeen Group reported that 70 percent of all organizations currently deploy some sort of onboarding program with leaders entering new roles. While this is a good thing, there is great variability in the focus, depth and length of these programs. The most superficial tend to provide surface-level "meet and greets" and focus on initial paperwork and process knowledge. Others go deeper, focusing on helping leaders learn to navigate the organization's culture and understand the informal organization and key players.

Remember, you never get a second chance to make a good first impression. Onboarding isn't just about facts; it's about feeling, too. Effective onboarding programs provide an experience which helps new hires and leaders affirm that they made the right career move. This webinar will cover what you need to ensure your organization is building a stable, committed productive workforce from the start.

Is your hiring and onboarding process costing you unnecessarily? Did you know….
Nearly 1/3 of people are job searching within six months of employment
Almost 1/3 of externally hired executives miss expectations in the first two years
With 10-15% annual attrition, companies lose about 60% of their entire talent base within four years.
You will learn how to integrate technology, such as online gaming, and mobile applications that will engage and inspire your new talent to quickly grasp the knowledge and skills they need to perform in the new job. Why waste time? Get them up to speed immediately so that they can rapidly contribute to the achievement of your desired business results.

Get this special training bundle today and create a success story with our expert speakers, Dr. Lynn Ware, Marcia Zidle & Bill Humbert

This Training Bundle Includes these 3 Best Selling Webinars:
Great First Impression Onboarding!
Employee Onboarding Vs. Orientation: Why You Need Both
What's New In Onboarding?
Learning Objectives:
Turn your onboarding event into a 90-day process
Engage your new hires in learning the required skills quickly and easily use technology to streamline new hire logistics and help them learn new job skills in an engaging and interesting way
Ensure team cohesion and support for new hires by involving key team members in the process
Maximize new hire productivity by ensuring candidates have the tools to "pre-board"
Increase the "time to productivity" of all new hires and reduce their turnover during the first year on the job
How to design a 90-day onboarding process that reduces the time it takes to get new employees up to speed
How to provide your virtual employees with a self-service mobile application for tablets and smartphones
What content and learning activities can be used on a gamification platform
How to use manager, buddy and new employee checklists in the process
How to measure the business impact and contribution your new onboarding process delivers
Innovative case examples
Applying Recruiting Is A Sales Process
Creating that First Great Impression
Transitioning Candidates to Employees
Importance of An Employer Brand Awareness
Training Managers how to Onboard New Team Members
Important Actions to Welcome New Employees
Learn six mistakes to avoid in your new hire onboarding process
Review best practices in executive onboarding accelerating executive success
Understand three onboarding approaches to integrate the new hire into their job and organization
Review six strategies for the implementation of an onboarding program in our organization
Recognize the responsibilities of the key stakeholders: Executive management, human resources, the manager
Learn from focus groups what new leaders consider the top onboarding issues and ways to ensure success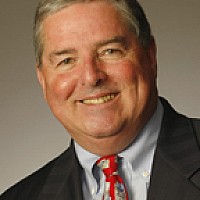 Bill Humbert is the CEO of Provocative Thinking Consulting, Inc., and is a recruiting expert with 35 years of experience in recruitment, including both corporate and third party search. He is a Professional Speaker Member of the National Speakers Association and highly regarded TV guest. Mr. Humbert is the author of the professionally recommended book, RecruiterGuy's Guide To Finding A Job. Mr. Humbert is a graduate of Assumption College in Worcester, MA.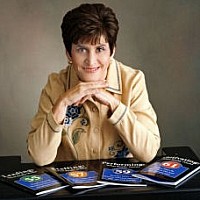 Marcia Zidle is a board certified executive coach, business management consultant and keynote speaker, who helps organizations to leverage their leadership and human capital assets.
She has 25 years of management, business consulting and international experience in a variety of industries including health care, financial services, oil and gas, manufacturing, insurance, pharmaceuticals, hospitality, government and nonprofits.
She brings an expertise in strategy and alignment; social and emotional intelligence; executive and team leadership; employee engagement and innovation; personal and organization change management.
She has been selected one of LinkedIn Profinder's top coaches for 2016.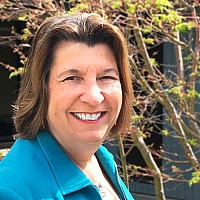 Dr. Ware is an Industrial/Organizational Psychologist and the founder and CEO of Integral Talent Systems, Inc. ITS is a technology enabled talent management consulting firm specializing in helping Fortune 1000 companies become great places to work.
ITS is a pioneer in the field of attracting and retaining top talent, as the company was the first consulting firm dedicated to this workplace issue that began emerging in the U.S. during 1996 and has since become a global concern.
Dr. Ware is frequently engaged with corporate clients to provide guidance on how to create "employer of choice" environments, so that they can attract and keep the best talent in their respective industries. Typically, this work involves the teaching and coaching of corporate leaders regarding their management practices and company policies.
ITS provides this guidance by continually conducting independent research in talent management, staying abreast of current corporate and workplace trends and best practices, and creating innovative products and services regarding this topic.
Dr. Ware has practiced for 25 years in the talent management field, with a strong focus on how to increase employee productivity for the benefit of achieving business goals. She has acted as a consultant in this capacity for 120 of the Fortune 1000 corporations.
Dr. Ware is frequently quoted on trends in talent management strategies in numerous publications such as the Associated Press, Computer World magazine, Network World and the San Francisco Chronicle, and has been featured several times on CNN as a national talent management expert.

All Access Membership
Let's get unlimited with compliance Prime All Access Membership Plans and Access Hundreds of Courses Each Year.


Why You Should Subscribe?
Unlimited Live and On-Demand Courses
Attend any of our live webinars, more than 100 every year and all previously recorded webinars in On-Demand format related to HR, Payroll, Affordable Housing, Construction Law Management, Microsoft Office and Performance Management Office.
Access Everywhere
Access any Live and On-Demand webinar from your computer, or mobile device.
Unlimited SHRM and HRCI Credits
All our HR related programs are pre-approved for HRCI and SHRM credits, for which you don't have to pay anything.
Free Access to Course Materials
Each program comes with Additional Course Materials, which you can download and read anytime
Group Discounts
If you have a group, we offer good discounts on group membership. Please contact us at help@complianceprime.com or call 888-527-3477 or chat with us.