About The Event
This best selling training bundle will help Human Resource Professionals and Managers to get better performance at work. We will review Millennial Retention, Emotional Intelligence, and Succession Planning to help you become a better coach. The goal is results and performance improvement.
Talent Management: How Smart Companies Engage And Retain Their Millennial Workforce
Recognize the myths and realities of the millennial workforce
Discover why millennials are great candidates for intrapreneurship
Recognize the type of culture that encourages innovation and intrapreneurship
Identify seven entrepreneurial traits employees needs to be a successful intrapreneurs
Discover ways to cross the divide that often occur in a multi-generational workplace
Review management techniques that will lead to better communication and results with millennials
Emotional Intelligence (EQ): Why It's More Important For Your Success Than IQ
Define Emotional intelligence (EQ): what it is and why it's important
Recognize the three reasons you and your organization need to practice EQ
Provide an EQ competency model and the four domains or core skills that are essential
Identify the five elements of EQ and the questions you need to ask yourself to gauze your EQ
Provide examples of how EQ is used for hiring and selection, high potential and executive development, team effectiveness
Succession Planning: It's Not Just For Emergencies; It's A Leadership Development Strategy
Discover the seven deadly sins of succession planning: What not to do!
Examine the pros and cons of insiders vs outsiders to fill specific positions: Which is better?
Understand the 70-20-10 rule for developing your future leaders: What it is and how to use it.
Identify the 10 best practices that high performing organizations use for grooming outstanding leaders.
Review the 5 steps that must be followed to build a culture that supports development from the top down.
Utilize the Center for Creative Leadership's 3 key elements for successful leadership development: Assessment – Challenge -Support.
Bonus Handouts:
What Millennials Want From their Boss and Company
25 Smart Engagement Strategies
How Emotionally Intelligent Are You?
7 Tactics to Increase Your Emotional Intelligence
40 Ways to Develop Your Talent for Future Positions from The Center for Creative Leadership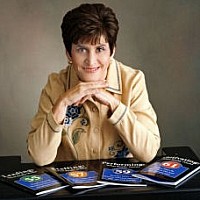 Marcia Zidle is a board certified executive coach, business management consultant and keynote speaker, who helps organizations to leverage their leadership and human capital assets.
She has 25 years of management, business consulting and international experience in a variety of industries including health care, financial services, oil and gas, manufacturing, insurance, pharmaceuticals, hospitality, government and nonprofits.
She brings an expertise in strategy and alignment; social and emotional intelligence; executive and team leadership; employee engagement and innovation; personal and organization change management.
She has been selected one of LinkedIn Profinder's top coaches for 2016.

All Access Membership
Let's get unlimited with compliance Prime All Access Membership Plans and Access Hundreds of Courses Each Year.


Why You Should Subscribe?
Unlimited Live and On-Demand Courses
Attend any of our live webinars, more than 100 every year and all previously recorded webinars in On-Demand format related to HR, Payroll, Affordable Housing, Construction Law Management, Microsoft Office and Performance Management Office.
Access Everywhere
Access any Live and On-Demand webinar from your computer, or mobile device.
Unlimited SHRM and HRCI Credits
All our HR related programs are pre-approved for HRCI and SHRM credits, for which you don't have to pay anything.
Free Access to Course Materials
Each program comes with Additional Course Materials, which you can download and read anytime
Group Discounts
If you have a group, we offer good discounts on group membership. Please contact us at help@complianceprime.com or call 888-527-3477 or chat with us.