About The Event
This 5 hours exclusive Payroll Training Package by Dayna J Reum will ease your day to day payroll related headache. This package will include all time 5 best selling courses, presented by the payroll expert, Dayna J Reum.
It Includes These Courses
Form 1095 in 2019: All You Need to Know
Nonresident Aliens Require Special Handling
Taxation of Fringe Benefits: New Changes and More
IRS Form Updates for 2018 (W-2, W-4 and 941)
Handling Payroll Overpayments (2018 Updates)
Learning Objectives
Form 1095 Filing deadlines
Form 1095 Filing penalties
Form 1095 Changes to the forms for 2018
Form 1095 Common mistakes
Understanding international Visa's
Understanding IRS Taxation rules for Non-Resident aliens
How does tax treaties and totalization agreements affect your payroll process
Review FMV (Fair Market Value) and how the IRS determines it.
Discussion on No additional cost services, employee discounts, working condition fringe benefits & De minimis Fringe Benefits.
Review qualified transportation benefits
Discuss several excludable fringe benefits such as Retirement planning, athletic facilities, achievement awards etc.
Discuss fringe benefits that should be taxable
Review Moving/Relocation Expenses
Form W-2 for 2018
Form W-4 for 2018
Form 941 for 2018
Review of different types of overpayments from regular pay to non-cash items such as laptops given to employees
Discuss employee loans and advances and how to handle them
Discuss the tax implications of overpayments made in current year and those made in a prior tax year
Special year end reporting concerns for employees that have been overpaid
What are the best methods of repayment
And a lot More!!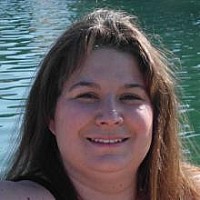 Dayna is currently the Director of Payroll Operations at Ann & Robert Lurie Children's Hospital of Chicago. Dayna has been heavily involved in the payroll field over 17 years. Starting as a payroll clerk at a small Tucson company, Dayna moved on to be a Payroll Team Leader at Honeywell Inc. During Dayna's time at Honeywell she obtained her FPC (Fundamental Payroll Certification) through the American Payroll Association. She also received several merit awards for Customer Service and Acquisitions and Divestitures. Dayna is no stranger to teaching she has taught at the Metro Phoenix American Payroll Association meetings and at the Arizona State Payroll Conference. Topics including Payroll Basics, Global/Cultural Awareness, Immigration Basics for the Payroll Professional, Multi-State and Local Taxation and Quality Control for Payroll, International and Canadian payroll. Dayna has her CPP (Certified Payroll Professional) through the APA. She also serves on the National American Payroll Association on the National Strategic Leadership Task Force, Government Affairs Task Force (PA Local tax subcommittee). Dayna has received a Citation of Merit for her service along with being a Gold Pin member of the APA. Besides her payroll accomplishments Dayna is certified in HR hiring and firing practices and is a Six-Sigma Greenbelt.

All Access Membership
Let's get unlimited with compliance Prime All Access Membership Plans and Access Hundreds of Courses Each Year.


Why You Should Subscribe?
Unlimited Live and On-Demand Courses
Attend any of our live webinars, more than 100 every year and all previously recorded webinars in On-Demand format related to HR, Payroll, Affordable Housing, Construction Law Management, Microsoft Office and Performance Management Office.
Access Everywhere
Access any Live and On-Demand webinar from your computer, or mobile device.
Unlimited SHRM and HRCI Credits
All our HR related programs are pre-approved for HRCI and SHRM credits, for which you don't have to pay anything.
Free Access to Course Materials
Each program comes with Additional Course Materials, which you can download and read anytime
Group Discounts
If you have a group, we offer good discounts on group membership. Please contact us at help@complianceprime.com or call 888-527-3477 or chat with us.