About The Event
Do you want to improve the accuracy and integrity of your Excel workbooks? Do you want to save a ton of time and minimise data entry errors?
VLOOKUP, HLOOKUP, INDEX and MATCH are some of the most well-known (and most useful) formulas in Excel. Used properly, they will help you to achieve this.
VLOOKUP enables you to quickly and easily look for a value down a column of data and return a value from the same row in a different column. Perfect for when working with large tabular data. INDEX and MATCH work in a similar way but provide more flexibility.
Logical functions such as IF, COUNTIF and SUMIF offer more great ways to save time and reduce errors by automating data entry and performing calculations based on a defined criteria.
The Lookup and Logical functions will automate your calculations and save you a ton of time.
No more using your fingers. No more mental arithmetic. No more using the calculator app on your Smartphone! Let Excel do the work for you!
Areas Covered in the Session :
The IF Function
The COUNTIF Function
The SUMIF Function
The COUNTBLANK Function
The VLOOKUP and HLOOKUP Functions
The LOOKUP Function
The INDEX and MATCH Functions
The IFERROR Function
Who Should Attend:
This webinar is for any user of Excel who wants to learn about the Lookup and Logical functions. The training is categorized as intermediate-to-advanced.
The training will be delivered using Excel 2016 for Windows although for users of earlier versions, most of the functionality is available in Excel 2010 and Excel 2013.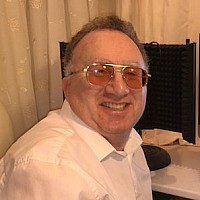 Mike Thomas has worked in the IT training business since 1989. He is a subject matter expert in a range of technologies including Microsoft Office and Apple Mac.
In 2012 Mike founded theexceltrainer.co.uk where he has produced nearly 200 written and video-based Excel tutorials.
He has recorded several Excel training courses for pluralsight.com and in his career delivered hundreds of courses and webinars on a wide variety of technology-related topics.
Mike is a Fellow of The Learning and Performance Institute and has worked with and for a large number of global and UK-based companies and organizations across a diverse range of sectors.
In addition to training, he also designs and develops Microsoft Office-based solutions that automate key business tasks and processes.

All Access Membership
Let's get unlimited with compliance Prime All Access Membership Plans and Access Hundreds of Courses Each Year.


Why You Should Subscribe?
Unlimited Live and On-Demand Courses
Attend any of our live webinars, more than 100 every year and all previously recorded webinars in On-Demand format related to HR, Payroll, Affordable Housing, Construction Law Management, Microsoft Office and Performance Management Office.
Access Everywhere
Access any Live and On-Demand webinar from your computer, or mobile device.
Unlimited SHRM and HRCI Credits
All our HR related programs are pre-approved for HRCI and SHRM credits, for which you don't have to pay anything.
Free Access to Course Materials
Each program comes with Additional Course Materials, which you can download and read anytime
Group Discounts
If you have a group, we offer good discounts on group membership. Please contact us at help@complianceprime.com or call 888-527-3477 or chat with us.