About The Event
The air-tight rule of most companies in the past was that an employee was offered one of two types of positions: either full time or part time. As families are sharing child caring responsibilities, these employees are demanding something different. Employers have discovered that they can't just say "no" because another employer down the street is saying "yes." Companies saying "no" are finding themselves losing good valuable candidates to their competitors. And, laws such as the Americans with Disabilities Act are now requiring employers to consider flexible working arrangements if such does not impose an undue hardship on the organization. What are the different types of flexible working arrangements and the legal issues arising out of such arrangements? When do the benefits outweigh the risk of litigation? When does litigation outweigh the benefits?
This program will provide answers to these important questions:
Types of flexible working arrangements, including but not limited to job sharing, flex-time; compressed work weeks, etc.

Benefits to utilizing flexible work arrangements.

Problematic practical concerns when considering flexible work arrangements in your workplace.

Benefit issues for the "perma-temp" flexible working relationship

Joint employer issues for the "perma-temp" flexible working relationship

Telecommuting as a flexible work arrangement (one of the most controversial)

Telecommuting as a reasonable accommodation under the ADA

Why attendance may not be considered an essential job function

Privacy and confidentiality concerns arising out of telecommuting arrangements

What a good telecommuting policy should include
Who Should Attend:
Senior HR Professionals

HR Managers & Directors

Attorneys

HR Personnel

Employee Relations Professionals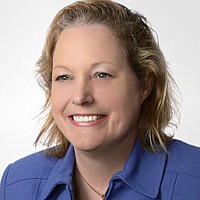 Susan Fahey Desmond is a principal in the New Orleans office of Jackson Lewis P.C. Jackson Lewis is a labor and employment law boutique firm with offices in over 54 cities across the country. In addition to being a frequent speaker and author, Ms. Desmond is listed in Best Lawyers in America and has been named by Chambers USA as one of America's leading business lawyers. The National Association of Professional Women recently named her as a VIP Woman of the Year.

All Access Membership
Let's get unlimited with compliance Prime All Access Membership Plans and Access Hundreds of Courses Each Year.


Why You Should Subscribe?
Unlimited Live and On-Demand Courses
Attend any of our live webinars, more than 100 every year and all previously recorded webinars in On-Demand format related to HR, Payroll, Affordable Housing, Construction Law Management, Microsoft Office and Performance Management Office.
Access Everywhere
Access any Live and On-Demand webinar from your computer, or mobile device.
Unlimited SHRM and HRCI Credits
All our HR related programs are pre-approved for HRCI and SHRM credits, for which you don't have to pay anything.
Free Access to Course Materials
Each program comes with Additional Course Materials, which you can download and read anytime
Group Discounts
If you have a group, we offer good discounts on group membership. Please contact us at help@complianceprime.com or call 888-527-3477 or chat with us.