About The Event
Lawsuits under the Fair Labor Standards Act have reached an all-time high. The Department of Labor estimates that 87% of all employers are not in compliance with their obligations to pay overtime to non-exempt workers. Even employers with the best intentions find themselves violating some aspect of the Fair Labor Standards Act. In addition to misclassification issues, employers fail to recognize what time must be compensated and then how to calculate how much is owed when the employee works overtime. The use of personal digital devices and the growing popularity of telecommuting have made this task even more difficult!

The most common errors identified by the DOL are failing to pay for all hours an employee is "suffered or permitted" to work; directing staff to "get the job done" but ignoring the time it takes to complete the task; failing to pay for pre or post shift work activities; failing to properly calculate an employee's regular rate; deducting 15 or 20 minute rest breaks from work hours; and not capturing "homework." Is your company in compliance?

When an employer calculates overtime pay for its employees, the employer must ensure that it is complying with all of the nuances of the Fair Labor Standards Act. What is so difficult about multiplying the employee's standard rate by 1.5? Well, have you captured all of the time worked? Have you correctly counted that standard rate? Have you considered ways to cut your overtime liability?

Learning Objectives
- How to define your workweek
- What is compensable working time?
- How to determine the regular rate of pay.
- Determining when bonuses must be in the regular rate
- How to pay employees who work at different rates
- Using salary coefficient to pay workers.
- Using 7(k) exemption to pay police and fire detail
- And much more.

Who Should Attend: Human resources managers, payroll clerks, Chief Financial Officers, compensation analysts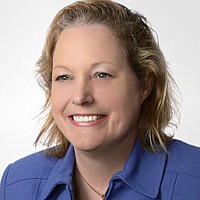 Susan Fahey Desmond is a principal in the New Orleans office of Jackson Lewis P.C. Jackson Lewis is a labor and employment law boutique firm with offices in over 54 cities across the country. In addition to being a frequent speaker and author, Ms. Desmond is listed in Best Lawyers in America and has been named by Chambers USA as one of America's leading business lawyers. The National Association of Professional Women recently named her as a VIP Woman of the Year.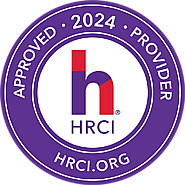 The use of this seal confirms that this activity has met HR Certification Institute's® (HRCI®) criteria for recertification credit pre-approval.
Credits: 1.5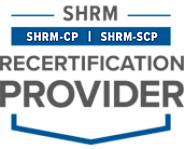 Compliance Prime is recognized by SHRM to offer Professional Development Credits (PDCs) for the SHRM-CPSM or SHRM-SCPSM. This program is valid for PDC(s) for the SHRM-CP or SHRM-SCP. For more information about certification or recertification, please visit www.shrmcertification.org
Credits: 1.5

All Access Membership
Let's get unlimited with compliance Prime All Access Membership Plans and Access Hundreds of Courses Each Year.


Why You Should Subscribe?
Unlimited Live and On-Demand Courses
Attend any of our live webinars, more than 100 every year and all previously recorded webinars in On-Demand format related to HR, Payroll, Affordable Housing, Construction Law Management, Microsoft Office and Performance Management Office.
Access Everywhere
Access any Live and On-Demand webinar from your computer, or mobile device.
Unlimited SHRM and HRCI Credits
All our HR related programs are pre-approved for HRCI and SHRM credits, for which you don't have to pay anything.
Free Access to Course Materials
Each program comes with Additional Course Materials, which you can download and read anytime
Group Discounts
If you have a group, we offer good discounts on group membership. Please contact us at help@complianceprime.com or call 888-527-3477 or chat with us.