About The Event
Whenever an employer hires an individual, the employer must prepare an I-9 that confirms the applicant's identity and that the applicant is legally authorized to work in the United States. Although an employer is not required to be an immigration expert in filling out the I-9, small errors can lead to costly fines. ICE conducts over 60,000 I-9 inspections each year. In addition, an executive order requires federal contractors to use e-verify to determine the validity of the documents produced during the I-9 process, and many states have similar laws. ICE also has a Memorandum of Understanding with the Office of Contract Compliance Programs and the Wage and Hour Division where these agencies will inspect your I-9s during an OFCCP audit or a wage and hour investigation. Failure to complete the I-9 properly can lead to civil and criminal penalties (up to $3000) for each unauthorized working alien and a prison sentence of up to six months.
The Department of Homeland Security recently updated the I-9 form. How do you fill it out an I-9 properly? Do you know when you can hire a foreigner who is not a U.S. citizen? How do you everify?
Areas Covered
Time limits for filling out the I-9
What are acceptable documents for I-9 production? What has changed?
When can you assume that a document is legitimate?
Do you have to keep a copy of the documents you reviewed?
When can foreigners work in the United States? What is the difference between a B, H, J, L, and TN visas?
What about foreigners who are attending school and need to work as part of their practical training degree requirements?
How do you use e-verify?
Who requires e-verify?
Who Will Benefit
Human resources manager, hiring officials, record keeping positions.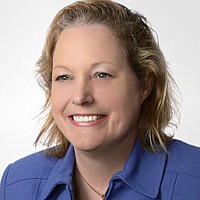 Susan Fahey Desmond is a principal in the New Orleans office of Jackson Lewis P.C. Jackson Lewis is a labor and employment law boutique firm with offices in over 54 cities across the country. In addition to being a frequent speaker and author, Ms. Desmond is listed in Best Lawyers in America and has been named by Chambers USA as one of America's leading business lawyers. The National Association of Professional Women recently named her as a VIP Woman of the Year.

All Access Membership
Let's get unlimited with compliance Prime All Access Membership Plans and Access Hundreds of Courses Each Year.


Why You Should Subscribe?
Unlimited Live and On-Demand Courses
Attend any of our live webinars, more than 100 every year and all previously recorded webinars in On-Demand format related to HR, Payroll, Affordable Housing, Construction Law Management, Microsoft Office and Performance Management Office.
Access Everywhere
Access any Live and On-Demand webinar from your computer, or mobile device.
Unlimited SHRM and HRCI Credits
All our HR related programs are pre-approved for HRCI and SHRM credits, for which you don't have to pay anything.
Free Access to Course Materials
Each program comes with Additional Course Materials, which you can download and read anytime
Group Discounts
If you have a group, we offer good discounts on group membership. Please contact us at help@complianceprime.com or call 888-527-3477 or chat with us.