About The Event
Many HR Professionals and supervisors have difficulty documenting negative performance and proper disciplinary actions for many years. Even the best of supervisors finds this part of the disciplinary action as uncomfortable or anxiety provoking. Moreover, incorrect documenting of negative behavior or lack of documentation can be an Employer's nightmare. It can also lead to litigation and other scrutiny and allegations of discrimination and wrongful termination which can impact an organization's reputation and can deliver huge fines and penalties.
Ensure your HR Professionals and supervisor are trained in compliance components especially in documentation of written warnings, corrective action, performance evaluations and Performance Improvement Plans.
Areas Covered
Documentation Myths and Facts
What are the elements of an effective documentation?
What policies and procedures must be included in an Employee Handbooks to support decisions to document any disciplinary action?
What key issues must be addressed when documenting negative behavior?
Should you include different incidents in an employee write up?
What can an employee do if they do not agree or they want to explain their side of the situation?
How can supervisors increase their success when writing corrective actions?
Learning Objectives
Learn to create a written warning and disciplinary actions that withstand legal scrutiny;
Review the elements that have to be included in a written warning/disciplinary action;
Why is documentation one of the most difficult aspects of employee relations?
What fines and penalties can be levied if no one documents performance;
The best performance evaluations describe the good and bad of employee's performance?
What is the difference between documentation of negative behaviors and a performance improvement plan (PIP)?
Dos and Don'ts of documentation;
How long should a disciplinary action be an employee's personnel file?
The importance of the Employee Handbook and the consistency of tracking behaviors.
Free Tools for Attendees
Exit and Termination Checklist
Disciplinary Notice Template
Instructions for Establishing a Performance Improvement Plan (PIP)
PIP Template
Who Should Attend
Human Resources Professionals
Employers
Managers/Supervisors
Executives
Compliance professionals
Business owners
Professionals who handle employee relations issues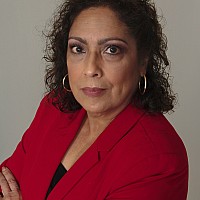 Margie Faulk, PHR, SHRM-CP is a senior level human resources professional with over 14 years of HR management and compliance experience. A former Compliance Officer for Federal Defense Contracting Industry, Margie has worked as an HR and Compliance advisor for major corporations and small businesses in the small, large, private, public and Non-profit sectors. Margie is bilingual (Spanish) fluent and Bi-cultural.
Margie's focus is on multi-state, national, state and local workplace compliance. Additionally, Margie is working on International compliance initiatives globally which includes workplace compliance in other countries like the UK, Canada, France, Brazil, China, Africa, Mexico and India, just to name a few.
Margie has created and presented seminars/webinars for many compliance institutes. These national training providers, offer compliance training to professionals, business owners and companies interested in having their company compliant with workplace and industry regulations.
Margie holds professional human resources certification (PHR) from the HR Certification Institution (HRCI) and SHRM-CP certification from Society for Human Resources Management. Margie has completed the Certified Compliance and Ethics Professional training and is a member of the Society of Corporate Compliance & Ethics (SCCE).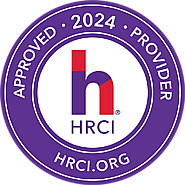 The use of this seal confirms that this activity has met HR Certification Institute's® (HRCI®) criteria for recertification credit pre-approval.
Credits: 1.5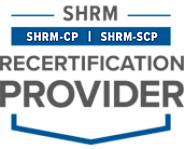 Compliance Prime is recognized by SHRM to offer Professional Development Credits (PDCs) for the SHRM-CPSM or SHRM-SCPSM. This program is valid for PDC(s) for the SHRM-CP or SHRM-SCP. For more information about certification or recertification, please visit www.shrmcertification.org
Credits: 1.5

All Access Membership
Let's get unlimited with compliance Prime All Access Membership Plans and Access Hundreds of Courses Each Year.


Why You Should Subscribe?
Unlimited Live and On-Demand Courses
Attend any of our live webinars, more than 100 every year and all previously recorded webinars in On-Demand format related to HR, Payroll, Affordable Housing, Construction Law Management, Microsoft Office and Performance Management Office.
Access Everywhere
Access any Live and On-Demand webinar from your computer, or mobile device.
Unlimited SHRM and HRCI Credits
All our HR related programs are pre-approved for HRCI and SHRM credits, for which you don't have to pay anything.
Free Access to Course Materials
Each program comes with Additional Course Materials, which you can download and read anytime
Group Discounts
If you have a group, we offer good discounts on group membership. Please contact us at help@complianceprime.com or call 888-527-3477 or chat with us.