About The Event
On March 14, DOL issued an Opinion Letter on FMLA. According to the DOL's opinion letter, an employer is prohibited from delaying the designation of FMLA-qualifying leave, even if the delay is upon the request of or preferred by the employee. This webinar will include an in-depth discussion of the FMLA's new opinion letter and how that may change an employer's compliance obligations under the FMLA.
Most HR and benefits professionals would likely agree that when it comes to managing FMLA it's easier said than done. It just isn't as straight forward as it was intended to be. There seem to be obstacles every step of the way − from establishing reduced work schedules and initial physician certifications and getting second opinions to recordkeeping, deciding whether to use the calendar year method or rolling twelve-month method for calculating FMLA leave, and all the steps between. In addition there are also the ever present concerns over not running afoul of related military caregiver and state requirements along with how to define a "serious" health condition. All together the FMLA represents a significant challenge for HR and benefits professionals, and one that if not done correctly invites employee abuse and potential legal liability for all employers.
Please join Melissa Fleischer, attorney at law, as she provides a comprehensive analysis of the requirements set forth in the FMLA relating to leave of absences and offers a step-by-step plan of action when employees are out on a leave of absence that is in compliance with legal requirements. In addition, Ms. Fleisher will also discuss best practices for administering the FMLA in your workplace.
WHAT YOU'LL LEARN
Just a sampling of what this webinar will cover:
In-depth discussion of the FMLA's new opinion letter
How that may change an employer's compliance obligations under the FMLA
Step-by-step checklist for how to ensure FMLA compliance, from when employee first takes leave until the end of the leave
Review of HR's responsibilities for ensuring that the employee is eligible and is taking leave for an FMLA-qualifying reason
Understand the legal definition of a serious health condition and how to apply this definition when approving FMLA leave
Learn the definitions of parent, spouse and child
Tips on counting the 12-month period
Medical certifications and recertifications: What you can and cannot do
Intermittent and reduced schedule leave
Reinstatement to the same or an equivalent job
Tips for drafting a legally compliant FMLA policy
AND MUCH MORE!
Who Should Attend?
HR, benefits, managers, supervisors, training, in-house counsel, financial officers, CEOs
Industries:
Human Resource
,
HR Compliance
Subjects:
FMLA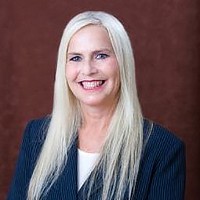 Melissa Fleischer, Esq., is a sought-after employment law attorney and HR advisor, having utilized her 20 years of law practice experience specializing in employment discrimination litigation to form HR Learning Center LLC, an HR consulting firm that specializes in providing workplace solutions to employers on a wide range of legal and human resource management issues. Ms. Fleischer provides preventative counseling and proactive training on a wide-range of employment law issues to help employers achieve legal compliance and reduce litigation costs, Ms. Fleischer is a management-side employment attorney and is nationally recognized as an expert in her field. Ms. Fleischer has successfully represented numerous clients in employment discrimination litigation as well as providing preventive counseling and training on workplace issues. Ms Fleischer was previously associated with Epstein Becker & Green in NYC.
Through HR Learning Center, Ms. Fleischer provides on-site training seminars and on-line training webinars and consulting on a wide range of workplace and human resource issues including sexual harassment, disabilities, diversity, discrimination, workplace violence, employee use of social media, job descriptions, employee handbooks, workplace investigations, FLSA misclassification and independent contractor status, information privacy and security, and HR records management. She also offers compliance training on the major employment laws, including Title VII of the Civil Rights Act of 1964, the Family and Medical Leave Act, Americans with Disabilities Act, Fair Labor Standards Act, including exempt and non-exempt worker classifications and the National Labor Relations Act. She presents seminars, leads webinars and workshops, and is a frequent lecturer on these and other HR management and legal topics.
Ms. Fleischer served as a chapter editor for the Family and Medical Leave Act Treatise, published by the Bureau of National Affairs. She also served as an Editor for HRExpert, an on-line legal resource for attorneys and HR Professionals. Ms. Fleischer is an adjunct faculty member with the Professional Development Center at SUNY/Westchester Community College in Valhalla, New York. She is a member of the Society for Human Resource Management (SHRM). Ms. Fleischer earned her J.D. degree from The George Washington University Law School in Washington, D.C., and her B.A., cum laude, from New York University.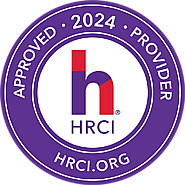 The use of this seal confirms that this activity has met HR Certification Institute's® (HRCI®) criteria for recertification credit pre-approval.
Credits: 1.5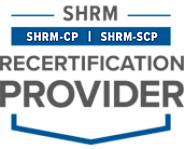 Compliance Prime is recognized by SHRM to offer Professional Development Credits (PDCs) for the SHRM-CPSM or SHRM-SCPSM. This program is valid for PDC(s) for the SHRM-CP or SHRM-SCP. For more information about certification or recertification, please visit www.shrmcertification.org
Credits: 1.5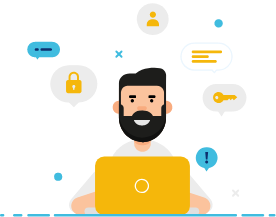 Access Unlimited Webinars
SUBSCRIBE NOW
Why You Should Subscribe?

Unlimited Live and On-Demand Courses
Watch all live or recorded webinars (up to 120 minutes long). Get instant access to a library of more than 500 high quality courses presented by best-in-class presenters.

CEUs: APA, CPE, SHRM and HRCI Credits
Fulfil your recertification requirements by earning CEUs from APA, CPE, SHRM and HRCI.

Free Access to Course Materials
Each program comes with Additional Course Materials, which you can download and read anytime.

Additional Discounts
Get flat 20% discount on Premium Product Category like, Long Hour Webinars.