About The Event
While performance expectations for companies are increasing more than ever, talent mobility is also increasing at the same time and pace. Most companies with more than 500 employees have already taken some steps to begin a succession planning process for senior management positions—yet have they been 100% effective at making sure that the right talent is ready at the right time? One of the key goals of any succession planning effort should be that there is no "hiccup" in seamlessly executing the business plan, at least from a talent perspective.

This webinar will offer lessons we have learned, as succession planning practices mature, that could be helpful in increasing the effectiveness of your company's succession planning efforts.

Areas Covered
- Businesses cases which outline Succession Plans
- Best practices & guiding principles
- Moving from a simple to a systematic approach
- Understanding talent reviews
- Running critical job risk assessments
- How to integrate succession planning with business planning
- The challenges and pitfalls that come with succession planning
- The metrics used.
- Your questions

Learning Objectives
- Learn whether to adopt a "build or buy" strategy
- Understand the process flow that comes with succession planning
- Efficiently apply the succession process
- Identify what steps are needed for assessment and review
- Identifying high potential talent
- Follow the succession check list
- Know which competencies are needed and should be prioritized
- Work with key roles for strategy implications.

Who Will Benefit: HR Professionals, OD Managers, Leadership Development Professionals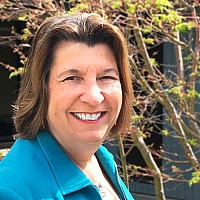 Dr. Ware is an Industrial/Organizational Psychologist and the founder and CEO of Integral Talent Systems, Inc. ITS is a technology enabled talent management consulting firm specializing in helping Fortune 1000 companies become great places to work.
ITS is a pioneer in the field of attracting and retaining top talent, as the company was the first consulting firm dedicated to this workplace issue that began emerging in the U.S. during 1996 and has since become a global concern.
Dr. Ware is frequently engaged with corporate clients to provide guidance on how to create "employer of choice" environments, so that they can attract and keep the best talent in their respective industries. Typically, this work involves the teaching and coaching of corporate leaders regarding their management practices and company policies.
ITS provides this guidance by continually conducting independent research in talent management, staying abreast of current corporate and workplace trends and best practices, and creating innovative products and services regarding this topic.
Dr. Ware has practiced for 25 years in the talent management field, with a strong focus on how to increase employee productivity for the benefit of achieving business goals. She has acted as a consultant in this capacity for 120 of the Fortune 1000 corporations.
Dr. Ware is frequently quoted on trends in talent management strategies in numerous publications such as the Associated Press, Computer World magazine, Network World and the San Francisco Chronicle, and has been featured several times on CNN as a national talent management expert.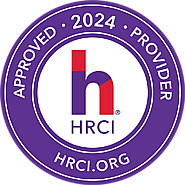 The use of this seal confirms that this activity has met HR Certification Institute's® (HRCI®) criteria for recertification credit pre-approval.
Credits: 1.0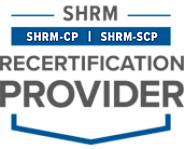 Compliance Prime is recognized by SHRM to offer Professional Development Credits (PDCs) for the SHRM-CPSM or SHRM-SCPSM. This program is valid for PDC(s) for the SHRM-CP or SHRM-SCP. For more information about certification or recertification, please visit www.shrmcertification.org
Credits: 1.0

All Access Membership
Let's get unlimited with compliance Prime All Access Membership Plans and Access Hundreds of Courses Each Year.


Why You Should Subscribe?
Unlimited Live and On-Demand Courses
Attend any of our live webinars, more than 100 every year and all previously recorded webinars in On-Demand format related to HR, Payroll, Affordable Housing, Construction Law Management, Microsoft Office and Performance Management Office.
Access Everywhere
Access any Live and On-Demand webinar from your computer, or mobile device.
Unlimited SHRM and HRCI Credits
All our HR related programs are pre-approved for HRCI and SHRM credits, for which you don't have to pay anything.
Free Access to Course Materials
Each program comes with Additional Course Materials, which you can download and read anytime
Group Discounts
If you have a group, we offer good discounts on group membership. Please contact us at help@complianceprime.com or call 888-527-3477 or chat with us.