About The Event
Attend this webinar to learn about workplace laws that will impact employers. Managing these laws will determine how Employers will survive strict fines and penalties and create a robust risk management strategy for their workplace.
Why Should You Attend:
Employers with single state and multi-state locations are more than ever at risk for non-compliance of regulations unless they develop a process to coordinate workplace required posters, new hire communication required, wage increases, transgender restroom obligations, paid leave regulations per state, regulations, and requirements for terminated employees and regulations for federal contractors.
Here are just some of the workplace regulation topics impacted between 2018-2020. How many of these issues are you aware have regulations tied to them?
Paid/Unpaid Leave
Transgender Restroom Requirements and Gender Equity and Expression Guidelines
Pay Equity and Pay Discrimination
Criminal Background Checks and New Decision Matrix Requirement
Immigration Changes and How Your Workplace Responds to Trump's Immigration Restrictions
Sexual Harassment, Workplace Harassment and Violence in the Workplace
Marijuana and the Challenges posed by Drug and Substance Abuse Testing
Leave of Absence Challenges with American with Disabilities Act (ADA)
Wellness Programs
New EEOC Guidance on Domestic Violence, Sexual Assault and Stalking Leave
Parental Leave
Paid Sick Leave
Wage Deduction Restrictions
Federal Contractors New Regulations
Reasonable Accommodations Requirements
More Federal, State and Local Regulations…………….
Employers must get prepared for all the employment regulations scheduled to be effective January 1, 2019, 2020 and beyond. The Department of Labor (DOL) has increased its efforts to audit companies who have not updated their policies & workplace regulations. Not only are the many new workplace laws that will impact Employers, but also those laws that were effective in 2017-2018 but Employers were not aware.
Areas Covered in the Webinar:
Learn how regulatory agencies develop their enforcement priorities so you can prepare more effectively
Learn which regulatory agency enforces the workplace regulation in your state
Federal regulations are still a focus for Employers. Ensure you have all Federal regulations in compliance
See what regulations can impact your budget if you do not comply
Learn how policy development can save thousands of dollars
Develop a tracking process to confirm all the regulation which impact your organization
Manage multi-state poster compliance and workplace compliance
Learn what workplace regulation trends are impacting laws developed by Employer and Employee Centric States
Learn which local laws and ordinances supersedes the Federal and state laws
Learn how remote employees can be a headache or an effective way to manage regulations
Learn how checklists and free tools can be part of your strategic risk management plan
Learn which free resources are available to mitigate work-place compliance
Much, much more best practices and compliance alerts
Who Will Benefit:
Business Owners, Company Leadership and Board of Directors (CFO, COO, CEO)
Federal Contractors
Department Heads
Human resources professionals
Compliance professionals
Payroll professionals
Managers/Supervisors & new and potential managers
Office Managers responsible for HR responsibilities
Person responsible for Affirmative Action Plan (AAP) and Equal Employment Opportunity Commission (EEOC)
Industries:
Human Resource
,
HR Compliance
Subjects:
DOL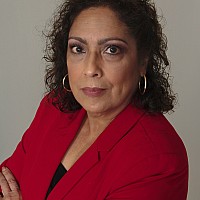 Margie Faulk, PHR, SHRM-CP is a senior level human resources professional with over 14 years of HR management and compliance experience. A former Compliance Officer for Federal Defense Contracting Industry, Margie has worked as an HR and Compliance advisor for major corporations and small businesses in the small, large, private, public and Non-profit sectors. Margie is bilingual (Spanish) fluent and Bi-cultural.
Margie's focus is on multi-state, national, state and local workplace compliance. Additionally, Margie is working on International compliance initiatives globally which includes workplace compliance in other countries like the UK, Canada, France, Brazil, China, Africa, Mexico and India, just to name a few.
Margie has created and presented seminars/webinars for many compliance institutes. These national training providers, offer compliance training to professionals, business owners and companies interested in having their company compliant with workplace and industry regulations.
Margie holds professional human resources certification (PHR) from the HR Certification Institution (HRCI) and SHRM-CP certification from Society for Human Resources Management. Margie has completed the Certified Compliance and Ethics Professional training and is a member of the Society of Corporate Compliance & Ethics (SCCE).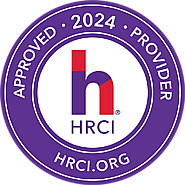 The use of this seal confirms that this activity has met HR Certification Institute's® (HRCI®) criteria for recertification credit pre-approval.
Credits: 1.5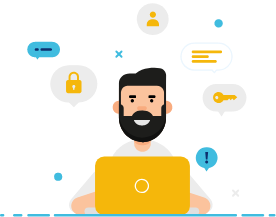 Access Unlimited Webinars
Let's get unlimited with compliance Prime All Access Membership Plans and Access Hundreds of Courses Each Year.
SUBSCRIBE NOW
Why You Should Subscribe?

Unlimited Live and On-Demand Courses
Attend any of our live webinars, more than 100 every year and all previously recorded webinars in On-Demand format related to HR, Payroll, Affordable Housing, Construction Law Management, Microsoft Office and Performance Management Office.

Unlimited SHRM and HRCI Credits
All our HR related programs are pre-approved for HRCI and SHRM credits, for which you don't have to pay anything.

Free Access to Course Materials
Each program comes with Additional Course Materials, which you can download and read anytime.

Group Discounts
If you have a group, we offer good discounts on group membership.