About The Event
Are women really each other's worse enemy or is it just a myth and a stereotype? What does the research show about women's hostility to other women, sometimes called bullying, in the workplace? Bullying is a learned behavior that gets fine-tuned during our school years. Girls and women tend to bully using more subtle nuanced types of tactics that are relationship-based. Men's ways of bullying tend to be more aggressive. Is female to female bullying an issue that deserves attention apart from general workplace bullying? Is discussing women's hostility to women feeding into the stereotype of women's "nasty" behavior at work? Perhaps if women are bullying other women they need to be told to "put on your big girl panties" and deal with it, as the saying goes. Do we have different expectations of women's behavior at work than we do of men's behavior? If so, could that be playing a role in the perception that women bully women? Do we have a responsibility, as women, to support our "sisters" at work?
Why Should You Attend?
Some do not believe there is a difference in the ways men and women bully, and if there is, what is the big deal. They may be right. The research suggests, however, that the two genders do tend to bully using some different tactics. Because women's ways of bullying are generally subtler, managers may not recognize it as bullying and ignore the behavior thereby giving tacit approval for it to continue. This leads to poor morale, lack of trust in management, poor performance, absenteeism and turnover.
Learning Objectives
To describe women's ways of bullying
To discuss the theoretical causes and contributing factors of women's bulling
To determine if bullying could be illegal harassment
To explore the impact of women bullying their colleagues
To identify management's role in the prevention and intervention of women's bullying
To list the steps to take if targeted by a bully
Areas Covered
Theories as to whether women are more hostile to each other than to men
Sexism and stereotypes in our perceptions of women and men's bullying
The nexus of bullying and harassment
Impact of bullying on witnesses
Tort Laws
Tokenism
Who Should Attend
Anyone in management at all levels
Human Resources generalists, managers, directors
Women and men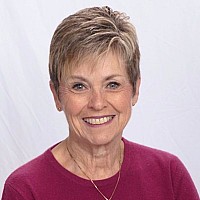 Dr. Susan Strauss is a national and international speaker, trainer, consultant and a recognized expert on workplace and school harassment and bullying. She conducts harassment and bullying investigations and functions as an expert witness in harassment and bullying lawsuits. Her clients are from business, education, healthcare, law, and government organizations from both the public and private sector. Dr. Strauss has conducted research, written over 30 books, book chapters, and journal articles on harassment, bullying, and related topics. She has been featured on television and radio programs as well as interviewed for newspaper and journal articles. Susan has a doctorate in organizational leadership. She is a registered nurse, has a bachelor's degree in human services and counseling, a master's degree in community health, and professional certificate in training and development. She has been involved in the harassment and bullying arena since 1985.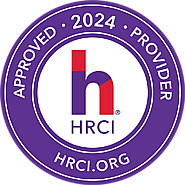 The use of this seal confirms that this activity has met HR Certification Institute's® (HRCI®) criteria for recertification credit pre-approval.
Credits: 1.5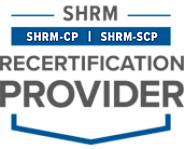 Compliance Prime is recognized by SHRM to offer Professional Development Credits (PDCs) for the SHRM-CPSM or SHRM-SCPSM. This program is valid for PDC(s) for the SHRM-CP or SHRM-SCP. For more information about certification or recertification, please visit www.shrmcertification.org
Credits: 1.0

All Access Membership
Let's get unlimited with compliance Prime All Access Membership Plans and Access Hundreds of Courses Each Year.


Why You Should Subscribe?
Unlimited Live and On-Demand Courses
Attend any of our live webinars, more than 100 every year and all previously recorded webinars in On-Demand format related to HR, Payroll, Affordable Housing, Construction Law Management, Microsoft Office and Performance Management Office.
Access Everywhere
Access any Live and On-Demand webinar from your computer, or mobile device.
Unlimited SHRM and HRCI Credits
All our HR related programs are pre-approved for HRCI and SHRM credits, for which you don't have to pay anything.
Free Access to Course Materials
Each program comes with Additional Course Materials, which you can download and read anytime
Group Discounts
If you have a group, we offer good discounts on group membership. Please contact us at help@complianceprime.com or call 888-527-3477 or chat with us.