About The Event
Not understanding Fair Housing laws regarding assist animals can get your teams into hot water! We'll explore the legal requirements surrounding assist animals, including a summary of the latest case law and HUD policies. Topics covered will include the differences between the assist animal requirements under the Fair Housing Act and ADA, multiple animals, dangerous breeds, exotics, liability insurance issues, and the role of local ordinances. I'll make meaningful recommendations for assist animal policies including specific reasonable accommodation forms for use with requests, best practices for processing and evaluating requests and legal considerations when denying a request.
Areas Covered
Assistive animals are not pets
What can I do/can't I do regarding rules, fees and deposits for assistive animals?
What's the difference between a service animal and an ESA (Emotional Support Animal)?
Do I have to accept certifications from Internet companies that advertise ESA certifications for sale?
What's the difference between the requirements of the Fair Housing Act and the Americans with Disabilities Act and which one do I have to follow?
Learning Objectives
Be able to comply with federal, state and local laws about assistive animals.
Create policies, forms and workflows that support compliance with fair housing laws.
Recognize and respond effectively to requests for accommodations for animals in no-pet communities.
Handling requests for multiple animals
Fees, deposits and other monetary considerations for animals.
Breed, height and weight restrictions for assistive animals.
Difference between a pet and an assistive animal.
The different requirements of the FHA, the ADAAA and Section 504.
Animal allergies at a no-pets property vs. presence of assistive animals.
Answering the "Why do they have an animal – I thought pets weren't allowed here?
Who Should Attend
Anyone in the multifamily rental or for-sale industry: Regional VP, Regional/Area Manager/Supervisor, Property Manager/Supervisor, Community Manager/Director, Leasing Manager, Leasing Professional, Maintenance Supervisor
Bonus Handout
You will get a PDF workbook with content and links to useful resources including access to HUD/DOJ guidance memos and sample form templates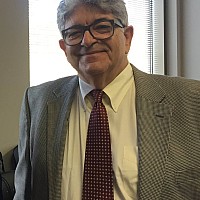 Doug Chasick, "The Apartment Doctor", is the President of the Fair Housing Institute, Inc. With 43 years of investment real estate experience, he began as the Resident Manager of a 524-unit apartment property, and has been the President or CEO of five real estate companies, responsible for portfolios of over 28,000 apartments, and more than 8 million square feet of commercial, retail and industrial properties. Doug was awarded his CPM® in 1979 and was a member of the IREM National Faculty for eight years. A Senior Instructor member of the NAAEI Faculty, he leads the Advanced Facilitator Training course, is the co-author of "Outstanding Facilitation Techniques", and a co-author of the joint IREM & NAAEI "FHS 201: Fair Housing and Beyond" course. He is a licensed Real Estate Broker in Florida and Georgia, a licensed Expert Fair Housing Instructor in the Commonwealth of Virginia, and the recipient of the NAAEI Apartment Career & Education (ACE) award and the Legends of the Industry award from Multifamily Professional.

All Access Membership
Let's get unlimited with compliance Prime All Access Membership Plans and Access Hundreds of Courses Each Year.


Why You Should Subscribe?
Unlimited Live and On-Demand Courses
Attend any of our live webinars, more than 100 every year and all previously recorded webinars in On-Demand format related to HR, Payroll, Affordable Housing, Construction Law Management, Microsoft Office and Performance Management Office.
Access Everywhere
Access any Live and On-Demand webinar from your computer, or mobile device.
Unlimited SHRM and HRCI Credits
All our HR related programs are pre-approved for HRCI and SHRM credits, for which you don't have to pay anything.
Free Access to Course Materials
Each program comes with Additional Course Materials, which you can download and read anytime
Group Discounts
If you have a group, we offer good discounts on group membership. Please contact us at help@complianceprime.com or call 888-527-3477 or chat with us.