About The Event
Those who want the privilege of doing business with the Federal Government and offer services on federally funded or assisted construction projects must comply with the Davis Bacon Act. The DBA requires these companies to pay at least the locally "prevailing wage" to laborer and mechanics employed on the contract. But how do you determine that "prevailing wage"? The DOL is increasing its enforcement of the DBA – don't be caught violating the DBA – you may face having to pay millions of dollars of damages and attorneys' fees! We will also cover recently Executive Orders issued by President Obama that impacts how you pay your employees.

Learning Objectives:
Overview of the Davis Bacon Act
Contractors and subcontractors covered
Key Differences between the DBA and state prevailing wage laws
Calculating the prevailing wage
Classifications of Work and the Conformance Process for Missing Classifications
What are bona fide fringe benefits and self funded benefits?
Recordkeeping
New pay requirements for federal contractors
Who will Benefit:

All companies performing work for the federal government; human resource professionals; payroll clerks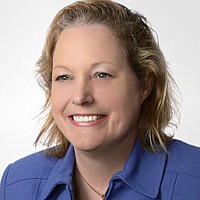 Susan Fahey Desmond is a principal in the New Orleans office of Jackson Lewis P.C. Jackson Lewis is a labor and employment law boutique firm with offices in over 54 cities across the country. In addition to being a frequent speaker and author, Ms. Desmond is listed in Best Lawyers in America and has been named by Chambers USA as one of America's leading business lawyers. The National Association of Professional Women recently named her as a VIP Woman of the Year.

All Access Membership
Let's get unlimited with compliance Prime All Access Membership Plans and Access Hundreds of Courses Each Year.


Why You Should Subscribe?
Unlimited Live and On-Demand Courses
Attend any of our live webinars, more than 100 every year and all previously recorded webinars in On-Demand format related to HR, Payroll, Affordable Housing, Construction Law Management, Microsoft Office and Performance Management Office.
Access Everywhere
Access any Live and On-Demand webinar from your computer, or mobile device.
Unlimited SHRM and HRCI Credits
All our HR related programs are pre-approved for HRCI and SHRM credits, for which you don't have to pay anything.
Free Access to Course Materials
Each program comes with Additional Course Materials, which you can download and read anytime
Group Discounts
If you have a group, we offer good discounts on group membership. Please contact us at help@complianceprime.com or call 888-527-3477 or chat with us.