About The Event
Gathering and reporting data is often an important function within organizations, particularly Human Resources. Microsoft PivotTable reports provide an easy way to sort and view this data in a variety of formats. Use the PivotTable report to help organize, report, and summarize data for your organization.

Pivot Tables are one of the most powerful tools in Excel's data analysis and reporting armoury. With just a few clicks of the mouse (and no complicated formulas!) you can quickly and easily build reports, charts and dashboards that summarise and analyse large amounts of raw data and help you to spot trends and get answers to the important questions on which you base your key business decisions.

Areas Covered

In this session, you'll learn how to create a pivot table report in just 6 clicks! You'll learn how change the layout and appearance of the report to make it inviting to read. You'll learn how to display data in different ways. You'll learn how to display the pivot table data visually - as a chart/graph, how to create interactive filters to change what is displayed and finally how to create pivot tables from multiple lists.

Learning Objectives

- How to create a simple pivot table in 6 clicks.
- Sum, count and percent – how to change what is displayed.
- Performing calculations in a pivot table.
- Making a pivot table report eye-catchingly appealing.
- Changing the layout of a pivot table.
- Displaying the data in a pivot table in alphabetical or numerical order.
- Using filters to display specific items in a pivot table.
- Grouping the data by month, year or quarter in a pivot table Representing the pivot table data as a chart/graph.
- Best practices for updating a pivot table when the source data changes .
- Creating a pivot table from multiple lists.
Why Should You Attend
Learning how to create Pivot Tables is one of the must have skills for any HR Professional who needs to analyse data and produce reports on a regular basis. This introductory training will provide you with a solid foundation that you can use to build your own pivot tables and reports.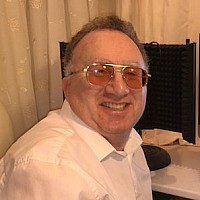 Mike Thomas has worked in the IT training business since 1989. He is a subject matter expert in a range of technologies including Microsoft Office and Apple Mac.
In 2012 Mike founded theexceltrainer.co.uk where he has produced nearly 200 written and video-based Excel tutorials.
He has recorded several Excel training courses for pluralsight.com and in his career delivered hundreds of courses and webinars on a wide variety of technology-related topics.
Mike is a Fellow of The Learning and Performance Institute and has worked with and for a large number of global and UK-based companies and organizations across a diverse range of sectors.
In addition to training, he also designs and develops Microsoft Office-based solutions that automate key business tasks and processes.

All Access Membership
Let's get unlimited with compliance Prime All Access Membership Plans and Access Hundreds of Courses Each Year.


Why You Should Subscribe?
Unlimited Live and On-Demand Courses
Attend any of our live webinars, more than 100 every year and all previously recorded webinars in On-Demand format related to HR, Payroll, Affordable Housing, Construction Law Management, Microsoft Office and Performance Management Office.
Access Everywhere
Access any Live and On-Demand webinar from your computer, or mobile device.
Unlimited SHRM and HRCI Credits
All our HR related programs are pre-approved for HRCI and SHRM credits, for which you don't have to pay anything.
Free Access to Course Materials
Each program comes with Additional Course Materials, which you can download and read anytime
Group Discounts
If you have a group, we offer good discounts on group membership. Please contact us at help@complianceprime.com or call 888-527-3477 or chat with us.