About The Event
HUD, DOJ, the courts, and the advocacy community have been very busy in recent years finding new and creative avenues to fair housing litigation, rendering decisions and issuing new guidance and regulations making the multifamily industry hazardous for those not constantly monitoring the latest in fair housing compliance topics. We'll share best practices for Resident Background Screening, managing Occupancy Standards, working with Non-English speaking customers and examine how the theory of Disparate Impact is being applied in these areas and more.
Areas Covered
Disparate Impact Theory
Criminal Background Checks
Sex Discrimination
Website Accessibility
Nuisance and Crime Free Ordinances
Occupancy Standards
Limited English Proficiency (LEP)
Learning Objectives
Ensure awareness of current Fair Housing issues and suggested strategies for effective compliance.
Create policies, forms and workflows that support compliance with fair housing laws.
Effectively evaluate current policies for compliance with Disparate Impact Theory.
Enable compliance with the expanded definition of sex for fair housing.
Understand how LEP applies to market-rate communities.
Learn how to comply with current HUD theory about occupancy standards.
Who Should Attend
Anyone in the multifamily rental or for-sale industry: Regional VP, Regional/Area Manager/Supervisor, Property Manager/Supervisor, Community Manager/Director, Leasing Manager, Leasing Professional, Maintenance Supervisor
Bonus Handouts
A PDF workbook with content and links to useful resources including access to HUD/DOJ guidance memos and sample form templates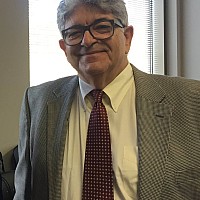 Doug Chasick, "The Apartment Doctor", is the President of the Fair Housing Institute, Inc. With 43 years of investment real estate experience, he began as the Resident Manager of a 524-unit apartment property, and has been the President or CEO of five real estate companies, responsible for portfolios of over 28,000 apartments, and more than 8 million square feet of commercial, retail and industrial properties. Doug was awarded his CPM® in 1979 and was a member of the IREM National Faculty for eight years. A Senior Instructor member of the NAAEI Faculty, he leads the Advanced Facilitator Training course, is the co-author of "Outstanding Facilitation Techniques", and a co-author of the joint IREM & NAAEI "FHS 201: Fair Housing and Beyond" course. He is a licensed Real Estate Broker in Florida and Georgia, a licensed Expert Fair Housing Instructor in the Commonwealth of Virginia, and the recipient of the NAAEI Apartment Career & Education (ACE) award and the Legends of the Industry award from Multifamily Professional.

All Access Membership
Let's get unlimited with compliance Prime All Access Membership Plans and Access Hundreds of Courses Each Year.


Why You Should Subscribe?
Unlimited Live and On-Demand Courses
Attend any of our live webinars, more than 100 every year and all previously recorded webinars in On-Demand format related to HR, Payroll, Affordable Housing, Construction Law Management, Microsoft Office and Performance Management Office.
Access Everywhere
Access any Live and On-Demand webinar from your computer, or mobile device.
Unlimited SHRM and HRCI Credits
All our HR related programs are pre-approved for HRCI and SHRM credits, for which you don't have to pay anything.
Free Access to Course Materials
Each program comes with Additional Course Materials, which you can download and read anytime
Group Discounts
If you have a group, we offer good discounts on group membership. Please contact us at help@complianceprime.com or call 888-527-3477 or chat with us.