About The Event
Employee severance arrangements, used properly are a great tool for managing a former employee's post-termination activity, and, particularly for minimizing your liability. They can also be a trap for the unwary. For example, an improperly drafted release agreement could be invalidated and of no effect. Some severance packages are subject to ERISA. Some employers find themselves ordered by a court to provide severance pay or benefits even though they do not have a written severance agreement.
This webinar examines the most up-to-date strategic, legal, and financial considerations employers need to consider when offering severance arrangements to terminated employees. You will learn what you need to be aware of when structuring a severance arrangement and writing the agreement in order to protect your company's legitimate interests.
Learning Objectives
Common severance myths
The difference between severance agreements, severance packages and severance plans
Key elements of a severance agreement and language that should be considered for most severance agreements
The EEOC and severance agreements
An overview of the special rules applying to older workers–who's protected by the Older Workers Benefit Protection Act, and what it means to you
Discrimination Issues
Affordable Care Act and COBRA Issues
ERISA considerations
Case examples
Who Should Attend?
Business owners, COO's, CEO's, CFO's, Controllers, Compensation Officers, Benefits Administrators, HR Directors/Managers, Senior Management.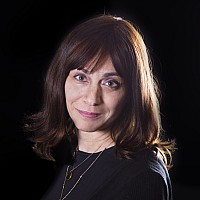 Janette Levey Frisch, founder of The EmpLAWyerologist Firm, is an employment/HR attorney with over 20 year's legal experience. Ms. Frisch is a legal wellness professional for employment practices and workforce challenges. She works with employers to craft solid employment practices wellness plans tailored to address an organization's needs and concerns. As a consultant, she offers legal services on virtually all federal and NJ and NY state employment law issues.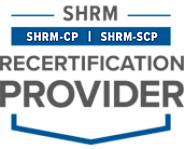 Compliance Prime is recognized by SHRM to offer Professional Development Credits (PDCs) for the SHRM-CPSM or SHRM-SCPSM. This program is valid for PDC(s) for the SHRM-CP or SHRM-SCP. For more information about certification or recertification, please visit www.shrmcertification.org
Credits: 1.5

All Access Membership
Let's get unlimited with compliance Prime All Access Membership Plans and Access Hundreds of Courses Each Year.


Why You Should Subscribe?
Unlimited Live and On-Demand Courses
Attend any of our live webinars, more than 100 every year and all previously recorded webinars in On-Demand format related to HR, Payroll, Affordable Housing, Construction Law Management, Microsoft Office and Performance Management Office.
Access Everywhere
Access any Live and On-Demand webinar from your computer, or mobile device.
Unlimited SHRM and HRCI Credits
All our HR related programs are pre-approved for HRCI and SHRM credits, for which you don't have to pay anything.
Free Access to Course Materials
Each program comes with Additional Course Materials, which you can download and read anytime
Group Discounts
If you have a group, we offer good discounts on group membership. Please contact us at help@complianceprime.com or call 888-527-3477 or chat with us.