About The Event
In an effort to promote pay equity for women and minorities, several states and cities have enacted laws that ban employers from asking job candidates for current and previous salary information. In the past, it was customary for employers to ask for salary history information during the hiring process and then use that information to set wages for positions. This practice has resulted in substantial pay inequality between men and women in the workplace. The intent of salary history bans is to rectify the widening pay gap.
What is the impact on employers as a result of this legislation? What steps can employers take to remain compliant? What ARE employers allowed to ask regarding salary? How can employers avoid legal issues? These questions, and more, will be addressed during this informative webinar on Salary History Bans: The Next Pay Equity Frontier.
Areas Covered

- What prompted salary history ban legislation
- What salary history ban laws prohibit
- Are state and local jurisdictions dictating to employers how to conduct its business?
- How asking about salary history impacts pay equity
- Pay equity laws
- Recruiting and hiring in the age of salary history bans
- What employers can and cannot ask related to prior salary
- Impact of the ban on older workers and workers eager to get back in the workplace after being out of the workforce a period of time
- Voluntary compliance with the salary history ban.

Learning Objectives

- Understanding the salary history ban and its affect on women and minorities
- Best practices and practical tips for employers on complying with salary ban laws
- Which state and local jurisdictions have currently adopted the ban
- Learning to price the job, not the person
- Using market data to guide your compensation offers
- Best practices for communicating pay with future employees to increase offer acceptance rates.

Who Will Benefit

- Senior Leadership
- Human Resources Professionals
- Compensation Professionals
- Recruiting Professionals
- Managers & Supervisors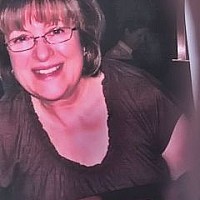 Diane L. Dee, President of Advantage HR Consulting, LLC has over 25 years of experience in the Human Resources arena. Diane's background includes experience in Human Resources consulting and administration in corporate, government, consulting and pro bono environments. Diane founded Advantage HR Consulting, LLC in early 2016. Under Diane's leadership, Advantage HR provides comprehensive, cost-effective Human Resources solutions for small to mid-sized firms in the greater Chicagoland area. Additionally, Diane conducts webinars on a wide-variety of HR topics for various compliance training firms across the country.
Diane holds a Master Certificate in Human Resources from Cornell University's School of Industrial and Labor Relations and has attained SPHR, SHRM-SCP, sHRBP and HRPM® certification.
Diane is a member of the National Association of Women Business Owners and the Society for Human Resource Management. Additionally, Diane performs pro bono work through the Taproot Foundation assisting non-profit clients by integrating their Human Resources goals with their corporate strategies.

All Access Membership
Let's get unlimited with compliance Prime All Access Membership Plans and Access Hundreds of Courses Each Year.


Why You Should Subscribe?
Unlimited Live and On-Demand Courses
Attend any of our live webinars, more than 100 every year and all previously recorded webinars in On-Demand format related to HR, Payroll, Affordable Housing, Construction Law Management, Microsoft Office and Performance Management Office.
Access Everywhere
Access any Live and On-Demand webinar from your computer, or mobile device.
Unlimited SHRM and HRCI Credits
All our HR related programs are pre-approved for HRCI and SHRM credits, for which you don't have to pay anything.
Free Access to Course Materials
Each program comes with Additional Course Materials, which you can download and read anytime
Group Discounts
If you have a group, we offer good discounts on group membership. Please contact us at help@complianceprime.com or call 888-527-3477 or chat with us.