About The Event
On-Demand Web Seminar Starts on July 12, 2018 (With 30 Days Access)
Most construction disputes involve a delay component, but analyzing and assigning responsibility for delay would be merely an academic exercise were it not for the costs associated with those delays. This webinar will explore the various delay related costs, or damages, incurred on a construction project both from an owner's perspective as well as a contractor's. It will look at the types of damages, the proof and recoverability of those damages, as well as the mitigation of damages. I addition to "actual damages," it will also cover the concepts surrounding liquidated damages and how liquidated damages limit both exposure and recovery.
Areas Covered
This webinar will cover the three broad categories of damages: Direct Damages; Indirect Damages; and Liquidated Damages. It will cover the various components and basis of each category as they relate to contractors, owners, and other project participants. It will also cover the items and data necessary to prove damages and the necessary elements that must be established in order to recover damages. It will also look at ways to mitigate damages, and to defend against claims for cost damages.
Learning Objectives
By attending this webinar, the attendee will develop a fundamental understanding of:
The categories of damages
The components of each damages category
How damages differ between the contractor, owner, and other project participants
The necessary elements for proof of damages
The necessary elements to establish recoverability of damages
Ways to mitigate damages
Who Should Attend
Construction Project Managers
Construction Company Executives
Trade Contractor Executives and Field Managers
Project Owners
Construction Attorneys
Architects and Engineers Involved in Construction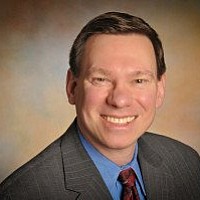 Fritz Marth joined GREYHAWK in 2008. He has over 25 years of experience in the construction industry specializing in disputes and claims resolution, critical path method scheduling and delay analysis, cost damages analysis, and litigation support. Fritz's experience involves in a wide variety of projects including highways and bridges, airports and rail stations, water and wastewater treatment facilities, landfills, hospitals and health care facilities, stadiums and arenas, and hotels and apartment buildings. He has also served as a testifying expert in this regard.
Fritz received his Bachelor and Master of Science Degrees in Civil Engineering from Drexel University. He is a licensed Professional Engineer and Certified Forensic Claims Consultant, and a member of the American Society of Civil Engineers, the Association for the Advancement of Cost Engineering International, and the American Bar Association.
In addition, Fritz has been involved in the on-site construction management and administration of several large public projects involving the construction of highways, highway bridges, railroads, and railroad stations; and, has performed residential construction work including home construction and renovations.
Fritz had led claims analysis efforts on more than $1 billion of construction projects. His efforts have included the creation of detailed as-built schedules, establishment of the as-built critical path to project completion, identification of project impacts and critical delays, determination of responsibility for issues and impacts, and calculation of cost damages incurred. He has performed analyses on behalf contractors, public and private owners and developers, and design professionals.

All Access Membership
Let's get unlimited with compliance Prime All Access Membership Plans and Access Hundreds of Courses Each Year.


Why You Should Subscribe?
Unlimited Live and On-Demand Courses
Attend any of our live webinars, more than 100 every year and all previously recorded webinars in On-Demand format related to HR, Payroll, Affordable Housing, Construction Law Management, Microsoft Office and Performance Management Office.
Access Everywhere
Access any Live and On-Demand webinar from your computer, or mobile device.
Unlimited SHRM and HRCI Credits
All our HR related programs are pre-approved for HRCI and SHRM credits, for which you don't have to pay anything.
Free Access to Course Materials
Each program comes with Additional Course Materials, which you can download and read anytime
Group Discounts
If you have a group, we offer good discounts on group membership. Please contact us at help@complianceprime.com or call 888-527-3477 or chat with us.