About The Event
How To Create A Winning PowerPoint Presentation: Tips, Tricks, & Best Practices
"Death by PowerPoint" no more. If you're going to take the time and money necessary to gather a group of people together for a meeting or presentation, let's make sure it's WORTH IT. A great presentation marries beautiful, effective visuals with a compelling message, and that is absolutely possible in PowerPoint.
Learn the best practices for building presentations efficiently – presentations that are easy to update – as well as powerful storytelling and visualization. If your audience feels like they could have read the slides and gotten the same experience, you're leaving opportunity on the table.
Topics include:
Starting with the end in mind
Audience profiling
The Hero's Journey
Compelling photography
Eliminating bullet points
Building dashboards and infographics
Keyboard shortcuts
Learning Objectives
Presentation Planning
Building Audience Profiles
Design Theory: Signal vs. Noise
Design Theory: Repetition and Contrast
The Seven Basic Stories
Whiteboarding and Storyboarding
Visual Resources
Image Editing
Chart Picking
Chart Design
Keyboard Shortcuts
Who Should Attend
Business Owners
C-Suite
Directors and Managers
Sales Representatives
Human Resources Executives
Project Managers
Bonus Handouts
How-to job aid: Presentation Design & Delivery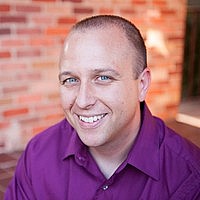 Neil Malek runs Knack Training, an Orlando, FL area software and professional development training company. He is a Microsoft Certified Trainer, Adobe Certified Instructor, and CompTIA Certified Technical Trainer with 20 years of working with individuals, small businesses, non-profits, and Fortune 500 companies to identify and close skill gaps. He specializes in customized, hands-on, live workshops.

All Access Membership
Let's get unlimited with compliance Prime All Access Membership Plans and Access Hundreds of Courses Each Year.


Why You Should Subscribe?
Unlimited Live and On-Demand Courses
Attend any of our live webinars, more than 100 every year and all previously recorded webinars in On-Demand format related to HR, Payroll, Affordable Housing, Construction Law Management, Microsoft Office and Performance Management Office.
Access Everywhere
Access any Live and On-Demand webinar from your computer, or mobile device.
Unlimited SHRM and HRCI Credits
All our HR related programs are pre-approved for HRCI and SHRM credits, for which you don't have to pay anything.
Free Access to Course Materials
Each program comes with Additional Course Materials, which you can download and read anytime
Group Discounts
If you have a group, we offer good discounts on group membership. Please contact us at help@complianceprime.com or call 888-527-3477 or chat with us.