About The Event
This Course Will Be Presented in 2 Parts, 3 Hours Each
Basics Part 1: Jan 11, 2022, 12-3 pm ET
Basics Part 2: Jan 12, 2022, 12-3 pm ET
The U.S. Department of Housing & Urban Development (HUD) requires owners of HUD Multifamily properties such as project-based Section 8 to use the Enterprise and Income Verification (EIV) System. The web-based system is used by owners and agents to verify certain income and employment information for residents residing in HUD Multifamily properties. The information is obtained from the Department of Health and Human Services' (HHS's) National Directory of New Hires and from the Social Security Administration (SSA).
This course is essential for property management professionals who work with the tenant certification and recertification process on HUD properties. After completing the course, you will have the information needed to master the HUD Enterprise Income Verification system. Students will need a calculator. Mini-quizzes, case studies, and whiteboarding activities are included to reinforce the learning.
Learning Objectives:
EIV Basics:
History and purpose of EIV,
how to gain access,
responsibilities of EIV Coordinators,
EIV Users and EIV non-users,
security requirements,
use of the reports in annual and interim recertifications, and
the purpose, use, retention, and how to read each of the nine EIV reports.
Additional Benefits
Live Q&A With Gwen
Quiz During The Class
Certificate Of Participation
Handouts
Don't forget to Sign Up for a follow-up seminar:
EIV From A to Z: Advanced (2 Days Workshop - 6 Hours of Training)
Part 1: Jan 25, 2022, 12-3 pm ET
Part 2: Jan 27, 2022, 12-3 pm ET
Who Should Attend (This course is not for Public Housing)
Multifamily Property Owners
Multifamily Property Managers
Multifamily Compliance Staff
Industries:
Construction & Housing
,
Affordable Housing
Subjects:
EIV WORKSHOP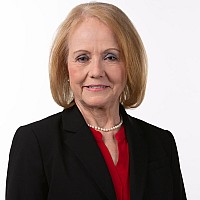 Since 1983, Gwen Volk has assisted owners, agents, and on-site staff in navigating the programs that provide housing for low and moderate-income families. She has served as president and CEO of a Midwest affordable housing management company, as chief compliance officer for a Dallas-based firm, and has provided training and consulting services in 36 states. Gwen is a nationally recognized expert in tax credit, bond, HOME, HUD and Rural Development program compliance. She has twice served on NAHMA's board of directors and has also served on the board of the NAHMA Education Foundation. She has chaired NAHMA's Certification Review Board, Fair Housing, Education and Training, and Specialist in Housing Credit Management (SHCM) Advisory Committees, and has been a member of the SHCM exam-writing committee from the start. Since 2009 Gwen has served on IREM's Federal Housing Advisory Board and previously chaired IREM's Ethics Hearing and Discipline Board. Gwen holds the CPM, NAHP-e, SHCM, HCCP, CPO, FHC and RAM designations. She holds a BA in English and Education and a Masters Degree in Business Management. She is a NAHMA-certified trainer for the Certified Professional of Occupancy (CPO), Fair Housing Compliance (FHC) and Blended Compliance Designation (BCD) courses and for the SHCM Blended Learning on-line certification course. Gwen's classes are interactive, informative and in demand.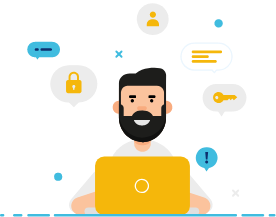 Access Unlimited Webinars
SUBSCRIBE NOW
Why You Should Subscribe?

Unlimited Live and On-Demand Courses
Watch all live or recorded webinars (up to 120 minutes long). Get instant access to a library of more than 500 high quality courses presented by best-in-class presenters.

CEUs: APA, CPE, SHRM and HRCI Credits
Fulfil your recertification requirements by earning CEUs from APA, CPE, SHRM and HRCI.

Free Access to Course Materials
Each program comes with Additional Course Materials, which you can download and read anytime.

Additional Discounts
Get flat 20% discount on Premium Product Category like, Long Hour Webinars.