About The Event
Stay Up-to-date With HUD Compliance, Key Regulations and More Discussed
This course will go into depth of how to effectively manage a waiting list. HUD has very particular rules about waiting lists and we will cover the rules so that your property and managers will be in compliance with the regulations.
Incorrect management of waiting list will affect you as for a compliance review and also can pose some fair housing issues as well. You will understand what to do and not to do in working with waiting lists.
Areas Covered
Key Regulations
Tenant selection plan
Marketing
Selecting tenants
Admission to the waiting list
Income targeting
Preferences
Removal from the waiting list
Family size
Taking Applications for Occupancy
Matching Applicants on the Waiting List to Available Units
Creating and Maintaining Waiting Lists
Opening and Closing the Waiting List
Placing Families with Disabled Family Members
Documenting Changes to Waiting Lists
Updating Waiting List Information
Removing Names from the Waiting List
Reinstating Applicants to the Waiting List
Record-Keeping
Learning Objectives
You will learn the correct way to handle waiting lists according to HUD guidelines. There are many nuances to doing this correctly and after attending the seminar you will have a good understanding of managing the waiting list.
Who Should Attend
Property Managers
Property owners
Maintenance Staff
Leasing Consultants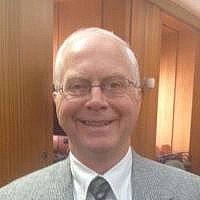 Paul has been involved in the real estate industry for the past 38 years. He has been involved in sales, construction, project management, appraisal, property management and property management consulting/training.
Through his consulting company, Property Management Solutions, he provides training and consulting services nationwide to owners, management companies, multi-housing associations, as well as state and federal agencies.
He specializes in fair housing issues and has developed fair housing and outreach programs for governmental agencies as well as conducting seminars which are presented to property management companies, apartment associations and the general public nationwide. Most recently, he has been a consultant to the State of South Dakota. In this assignment he has developed a fair housing awareness program that is one of the first of its kind in the nation. It involves a three pronged approach to fair housing awareness. This approach makes use of an ombudsman concept and has proven to be very effective in dealing with discrimination and landlord/tenant issues.
For over twenty years he was involved in appraisal of residential, multi-family, farm and commercial properties throughout the Midwest. Most recently, he was a consultant for affordable, multi-housing properties in 22 different states. This involved properties in HUD, Rural Development, HOME and Tax Credit programs.
He holds numerous professional property management designations and currently holds the prestigious RHM designation from the National Center for Housing Management.
Paul was previously Vice President of the South Dakota Multi-Housing Association, Vice Chairman of the Minnehaha County Housing and Redevelopment Commission, and Chairman of the Sioux Falls Property Appeals Board. In 2009, he received the Outstanding Educator of the Year award from the South Dakota Multi-Housing Association.
Paul just authored a book which was released in January of 2015. It is titled: "Fair Housing: What Everyone Should Know". This is a comprehensive book about the fair housing written with a property manager's perspective and with real world examples. It is a great resource for anyone.

All Access Membership
Let's get unlimited with compliance Prime All Access Membership Plans and Access Hundreds of Courses Each Year.


Why You Should Subscribe?
Unlimited Live and On-Demand Courses
Attend any of our live webinars, more than 100 every year and all previously recorded webinars in On-Demand format related to HR, Payroll, Affordable Housing, Construction Law Management, Microsoft Office and Performance Management Office.
Access Everywhere
Access any Live and On-Demand webinar from your computer, or mobile device.
Unlimited SHRM and HRCI Credits
All our HR related programs are pre-approved for HRCI and SHRM credits, for which you don't have to pay anything.
Free Access to Course Materials
Each program comes with Additional Course Materials, which you can download and read anytime
Group Discounts
If you have a group, we offer good discounts on group membership. Please contact us at help@complianceprime.com or call 888-527-3477 or chat with us.