About The Event
While most HR professionals aren't crunching huge sheets of complex transactions, they are using Excel to create trackers, reports, and visualizations of the business in real time. Being self-taught means you typically don't know about the wide range of Excel functions and tools that can simplify your work. In this session, we'll be focusing on a couple of areas: (1) creating bulletproof templates for your reports, (2) building calculations around text and dates you manage regularly, and (3) building simple Pivot Tables to create reports and drill deeper into the data you're collecting. This session eliminates the guesswork, the repetitive data entry, and the headache of other users breaking your files.
Topics Include
Data Validation and Conditional Formatting for fine-tuned cell control
Calculating dates with TODAY, EDATE, NETWORKDAYS, and more
Adjusting text content with functions like LEFT, RIGHT, MID, TRIM, CONCAT, and Flash Fill
Finding relevant data with VLOOKUP
Reporting with Pivot Tables
Drilling into the data with Pivot Tables
Learning Objectives
Data Validation against existing lists
Data Validation against data types and date ranges
Conditional Formatting for range violations
Using TODAY to recalculate an entire spreadsheet
Calculating expirations and deadlines
Extracting relevant data with text-part functions
Stringing together multiple entries with concatenation
Finding matching values with VLOOKUP
Building simple Pivot Tables
Drilling into a Pivot Table
Who Should Attend
HR Professionals
Business Owners
Project Managers
Administrative Professionals
Team Leads
Bonus Handouts: How-to job aid: Excel Power Tools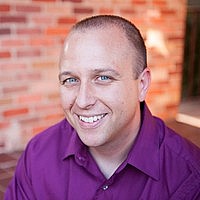 Neil Malek runs Knack Training, an Orlando, FL area software and professional development training company. He is a Microsoft Certified Trainer, Adobe Certified Instructor, and CompTIA Certified Technical Trainer with 20 years of working with individuals, small businesses, non-profits, and Fortune 500 companies to identify and close skill gaps. He specializes in customized, hands-on, live workshops.

All Access Membership
Let's get unlimited with compliance Prime All Access Membership Plans and Access Hundreds of Courses Each Year.


Why You Should Subscribe?
Unlimited Live and On-Demand Courses
Attend any of our live webinars, more than 100 every year and all previously recorded webinars in On-Demand format related to HR, Payroll, Affordable Housing, Construction Law Management, Microsoft Office and Performance Management Office.
Access Everywhere
Access any Live and On-Demand webinar from your computer, or mobile device.
Unlimited SHRM and HRCI Credits
All our HR related programs are pre-approved for HRCI and SHRM credits, for which you don't have to pay anything.
Free Access to Course Materials
Each program comes with Additional Course Materials, which you can download and read anytime
Group Discounts
If you have a group, we offer good discounts on group membership. Please contact us at help@complianceprime.com or call 888-527-3477 or chat with us.