About The Event
On-Demand Webinar Starts on May 31st, 2018 (With 30 Days Access)
The rise in medical and recreational marijuana legislation poses many interesting questions for employers - especially national employers where state laws may differ drastically on this issue. State legislation of the lawful use of cannabis likely will require employers to change their perceptions of longstanding drug policies and practices.
Legalized medical and recreational cannabis is a reality in several states, dispensaries are open for business, and state legislation on this topic has become a hot topic throughout the country. Employers are not required to allow patients to use medical cannabis in the workplace, there is no current legal authority requiring employers to allow permission to use medical cannabis as a "reasonable accommodation" under federal or disability law (or most state laws), and employers are under no obligation to tolerate medical cannabis use by employees in safety-sensitive positions.
With that being said, challenges by users of medical and recreational marijuana concerning their employers' practices are sure to arise, and there are several state and federal laws that may be implicated in those lawsuits. Employers with national operations must take into account potentially divergent laws of the states in which they operate. Because the nation is embarking on something completely new with the legalization of medical marijuana, it would be prudent for employers to tread carefully and refrain from making hasty decisions that can lead to the time, expense, distraction, and potentially unflattering publicity resulting from litigation.
Areas Covered
Drug testing laws
Marijuana use in and out of the workplace
An employer's right to discipline
Disability Discrimination
Card-holder status laws
Off-duty conduct laws
Invasion of privacy
Learning Objectives
To understand traditional legal concerns for employers tackling employee drug use;
To understand special considerations for marijuana use;
To understand different concerns for medical marijuana use and recreational marijuana use;
To understand the various potential discrimination claims an employee might have based on drug use;
To understand your obligations as an employer to accommodate marijuana use depending on the state(s) in which you operate;
To determine practical aspects to consider regarding your employees' use of marijuana; and
To learn action steps to take regarding the potential use of marijuana in the workplace.
Who Should Attend
General counsel
CEO
CFO
Human Resources Professionals
All Supervisors and Managers
Industries:
Human Resource
,
HR Compliance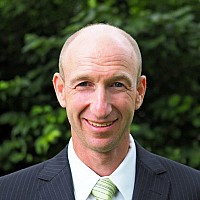 Mr. Schwartz is a partner in Conn Maciel Carey's Labor & Employment Group. He advises employers on a wide range of complex employment-related issues. He defends employers against claims of discrimination and harassment, misappropriation of trade secrets, and wage and hour violations. He also counsels employers on all aspects of the employer-employee relationship.
Mr. Schwartz has particular expertise defending property owners and managers against claims brought by hotel patrons alleging lack of accessibility under Title III of the Americans with Disabilities Act ("ADA"), and routinely conducts on-site inspections of properties and modifies their policies and practices to ensure compliance with the ADA. Mr. Schwartz also routinely defends employers against claims under the Fair Labor Standards Act and state wage and hour laws, including issues involving minimum wage, calculation of overtime, misclassification of independent contractors, exempt status of employees, meal/rest breaks, tip pooling, automatic gratuities and service charges.
Mr. Schwartz has extensive expertise in the hospitality industry.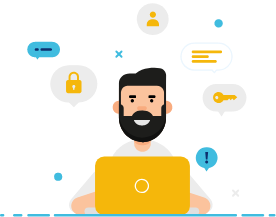 Access Unlimited Webinars
Let's get unlimited with compliance Prime All Access Membership Plans and Access Hundreds of Courses Each Year.
SUBSCRIBE NOW
Why You Should Subscribe?

Unlimited Live and On-Demand Courses
Attend any of our live webinars, more than 100 every year and all previously recorded webinars in On-Demand format related to HR, Payroll, Affordable Housing, Construction Law Management, Microsoft Office and Performance Management Office.

Unlimited SHRM and HRCI Credits
All our HR related programs are pre-approved for HRCI and SHRM credits, for which you don't have to pay anything.

Free Access to Course Materials
Each program comes with Additional Course Materials, which you can download and read anytime.

Group Discounts
If you have a group, we offer good discounts on group membership.