About The Event
Human error is known to be the major cause of quality and production losses in many industries. Although it is unlikely that human error will ever be totally eliminated, many human performance problems can be prevented. Human errors start at the design stage. From procedures, training, and workplace environment many variables that affect human behavior can be manipulated reducing the likelihood of these occurrences. To work with these challenges it is really important to understand human behavior and the psychology of error as well as understand exactly where the systems weaknesses are, so they can be improved and/or fixed. This course offers practical approaches and tools to address human performance issues in GMP related environments by using a specific methodology to correct, prevent and avoid re-occurrence of these issues.
Learning Objectives:
Understand human error: factors and causes.
Understand the importance: regulatory and business.
Define the process to manage human error deviations.
Learn about human error measurement.
Learn about tools for measurement.
Establish Key Performance Indicators.
Define and measure human error rate, cognitive load, and CAPA effectiveness.
Identify what I can do to support human reliability.
Areas Covered in the Webinar:
Background on human error phenomena and measurement.
Importance of human error prevention/reduction.
Quantitative and qualitative information gathering.
Why do we need tools for human error reduction programs?
Training as a tool and human error.
Facts about human error and training.
Human error as the root cause: what to do and how to measure it.
Tools

Prediction
Root cause analysis
Cognitive load assessment
Systems available
Human error rate
Floor checklist
Interview questions

Human error rates and other metrics
Trending and tracking
CAPA effectiveness
Metrics and human error

KPIs
Human error rate
1st time pass rate
Overall equipment effectiveness (OEE)
Trending /tracking
Who Will Benefit:
Training managers and coordinators
Operations
Manufacturing
Plant engineering
QA/QC staff
Process excellence/improvement professionals
Industrial/process engineers
Compliance officers
Regulatory/legislative affairs professionals
General/corporate counsel
Executive management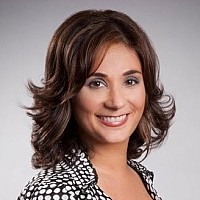 Dr. Ginette M. Collazo obtained her PhD in Industrial/Organizational Psychology from the Interamerican University of Puerto Rico. Ginette has over 15 years of experience in the pharmaceutical industry with the Technical Training, Organizational Development and Human Reliability fields.

Her work experience is from Bristol Myers Squibb, Johnson & Johnson, Schering Plough and Wyeth, holds specialized studies in Human Reliability, and has authored various publications on this topic. Her most recent publication is "Error Humano: C4c06 Modelo de Determinación de Raiz Causa", a book that describes success factors that reduce human errors. Having implemented Human Reliability programs in various industries, she understands firsthand what works and what doesn't when trying to change a culture from an error tolerant environment to an error free learning organization.

Currently she is the president of Ginette M. Collazo, Inc. a firm that works with organizations to improve productivity by helping them identify and implement innovative strategies that will warrant that business objectives and results are met and exceeded. GMC, Inc. specializes, also, in Human Error reduction allowing organizations to achieve savings and reduce/avoid unnecessary costs associated with people's mistakes.

Ginette's clients all over the world including Germany, Argentina, USA, Trinidad Tobago, Dominican Republic, Singapore, Europe, and more. She has been a guest speaker about these topics in several professional conferences including American Institute for Chemical Engineers Global conference, Center for Chemical and Process Safety, American Society for Quality, California State Lands Commission Prevention First 2010 conference, Interphex PR and NY, FDAnews, among others.

All Access Membership
Let's get unlimited with compliance Prime All Access Membership Plans and Access Hundreds of Courses Each Year.


Why You Should Subscribe?
Unlimited Live and On-Demand Courses
Attend any of our live webinars, more than 100 every year and all previously recorded webinars in On-Demand format related to HR, Payroll, Affordable Housing, Construction Law Management, Microsoft Office and Performance Management Office.
Access Everywhere
Access any Live and On-Demand webinar from your computer, or mobile device.
Unlimited SHRM and HRCI Credits
All our HR related programs are pre-approved for HRCI and SHRM credits, for which you don't have to pay anything.
Free Access to Course Materials
Each program comes with Additional Course Materials, which you can download and read anytime
Group Discounts
If you have a group, we offer good discounts on group membership. Please contact us at help@complianceprime.com or call 888-527-3477 or chat with us.