About The Event
Topic Overview
A very common situation in Excel is the BIG LIST. You might have a huge list of employees, customers, products, sales, events, locations, technical support tickets – it doesn't really matter what the list is of, what matters is that there is value in that list. You might want to know what your most profitable kind of customer is, or which technical support rep is being most productive, or which product is driving the most interest, but the BIG LIST isn't giving you that information automatically. Building a Pivot Table is a fast, easy way of analyzing your data and giving you useful insights. If you want to know how to help your business, creating a summary and a chart with Pivot Tables should be your first move.
Areas Covered
Data Layout Best Practices
Pivot Table Essentials
Creating your First Pivot Table
Formatting and Presentation
Creating Multiple Calculations
Filtering and Focusing on Data
Learning Objectives
What is a Pivot Table, and Why Should I Create One?
Creating your First Pivot Table
Number Formatting and Calculations\
Color-Coding and Styles
Filters, Slicers, and Timelines
Charting and on-the-fly Filtering
Custom Calculated Fields and Items
Leveraging the Excel Data Model
Who Will Benefit
Executives
Managers
Business Analysts
Production Supervisors
.. and anybody who needs to analyze their part of the business
Handouts & Reference Material
How to Build Pivot Tables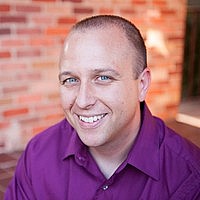 Neil Malek runs Knack Training, an Orlando, FL area software and professional development training company. He is a Microsoft Certified Trainer, Adobe Certified Instructor, and CompTIA Certified Technical Trainer with 20 years of working with individuals, small businesses, non-profits, and Fortune 500 companies to identify and close skill gaps. He specializes in customized, hands-on, live workshops.

All Access Membership
Let's get unlimited with compliance Prime All Access Membership Plans and Access Hundreds of Courses Each Year.


Why You Should Subscribe?
Unlimited Live and On-Demand Courses
Attend any of our live webinars, more than 100 every year and all previously recorded webinars in On-Demand format related to HR, Payroll, Affordable Housing, Construction Law Management, Microsoft Office and Performance Management Office.
Access Everywhere
Access any Live and On-Demand webinar from your computer, or mobile device.
Unlimited SHRM and HRCI Credits
All our HR related programs are pre-approved for HRCI and SHRM credits, for which you don't have to pay anything.
Free Access to Course Materials
Each program comes with Additional Course Materials, which you can download and read anytime
Group Discounts
If you have a group, we offer good discounts on group membership. Please contact us at help@complianceprime.com or call 888-527-3477 or chat with us.